We are leveraging our drug discovery and development expertise to develop novel and differentiated therapeutics that target both the innate and adaptive immune system
A member of the JAK family, Tyrosine Kinase 2 (TYK2) regulates both innate and adaptive immunity by mediating type I interferon, IL-12 and IL-23 signaling.
In autoimmune diseases, such as psoriasis, lupus, inflammatory bowel diseases, rheumatoid arthritis, multiple sclerosis and ankylosing spondylitis, overactive cytokine pathways drive the disease pathology. The essential role of TYK2 signaling in these diseases has been shown by studies of naturally occurring genetic mutations in humans and in genetic deletion/knockout animal disease models. An oral, selective TYK2 inhibitor could play a critical role in offering a well-balanced therapy that dampens harmful immune responses in these diseases while preserving protective immunity against pathogens.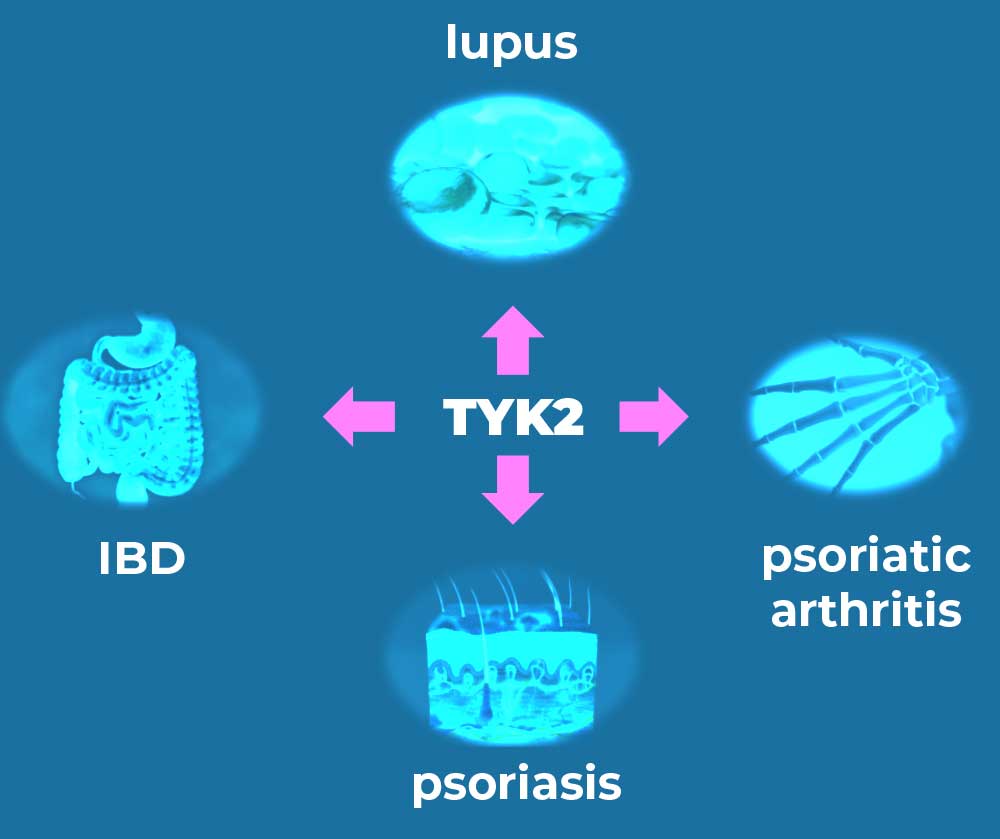 VTX958 is an oral, selective allosteric inhibitor of TYK2 with the potential to address a broad range of immune-mediated diseases, such as psoriasis, psoriatic arthritis, Crohn's disease and lupus.